The film 'From Kurils with Love' – much of it shot from above. The film 'From Kurils with Love' – much of it shot from above. Precisely a year ago, a group of like-minded adventurers and I took few weeks to leisurely tour Russia's far-eastern Kuril Islands on a ship. Click on the link for plenty of pics and words about the expedition, but today I'm not writing about that, I'm. Jul 20, 2015 a. Kaspersky Antivirus, Kaspersky Internet Security, Kaspersky Total, Kaspersky Small Office Security 4. Open Kaspersky; In the lower-right corner of the window, click the 'Settings' link. Click 'General' tab; Click the 'Set up password protection' link.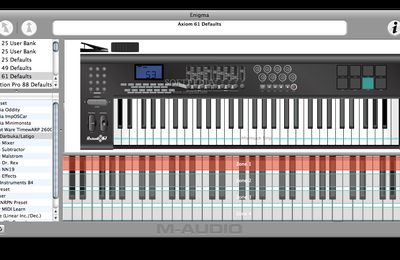 New Protech P180S Post Driver for sale from Chippenham Farm Sales 1 POA F. Page 1 of 2 Previous. Applied Filters. A front mounted post driver range for any type and size of loader. Offset and in-line models available. P220+ (Telehandler) More info P240T Skidsteer More info. Protech P230S post driver. The P230S is an exceptionally well spec'd tractor mounted post driver with superior features, strength and durability over conventional drivers to.
Mar 10, 2020 Product removal is password-protected and the password was not specified in the command line. 1003: Related to all products. KAVRemover cannot be run from a directory whose path contains non-ASCII characters from a Windows localization other than the current one. Jan 21, 2020 You can remove Kaspersky Endpoint Security 10 for Windows via the command prompt: In the interactive mode that requires user's participation. In the silent mode. Removal through the command line in the interactive mode. Open the command line. Run the command: For all versions: setup.exe /x. Jul 03, 2014 For 64 bit user (x64) navigate to: HKEYLOCALMACHINESOFTWAREWow6432NodeKasperskyLabKES10settings. Double click on EnablePswrdProtect and change the value to 0. Double click on OPEP and delete the value. Restart your computer.
Uninstall Kaspersky Endpoint Security 10 Without Password Download
Kaspersky Endpoint Security 10 for Windows is most often installed from the console, Kaspersky Security Center. Policies are created in the console that cause Kaspersky to be locked from changes on the client workstation. Uninstall is not just a simple Add and Remove Programs process.
Kaspersky has a service running on the workstation called Self Defense that keeps some registry entries locked and the installed folder for Kaspersky locked from changes. This causes uninstall to have to be done in Windows Safe Mode.
6 Steps total
Step 1: Uninstall Steps
KAVRemover.exe run in Windows Safemode is required to uninstall
Make sure that a copy of KAVRemover.exe is copied to a local location on the affected PC
Step 2: Boot into safemode using F8 at startup
If you don't see the menu at startup that offers Safe Mode, restart PC again, you missed it.
Uninstall Kaspersky Endpoint Security 10 Without Password Or Pin
Step 3: Login with an Administrator account
Step 4: Run KAVRemover.exe
Kaspersky Endpoint Security Download
a. No need to uninstall the Network Agent
b. Choose KES10 for Windows, type in code, and click Remove
c. If no Kaspersky AV is detected, KAVRemover.exe must be run from Command Prompt (run as Admin)
i. If KAVRemover must be run from CMD Prompt, change working directory to its location
ii. Use this command without quotes 'KAVRemover.exe -nodetect'
iii. Choose KES10 for Windows, type in code, click Remove Dungeon keeper 2 pl download.
Step 5: When it completes, click OK, reboot
Protech P220 Post Drivers For Mac Catalina
Step 6: Reinstall from KSC
Kaspersky Security Center (KSC)
2 Comments
there was a specific problem that has made the complete delete necessary?
We also use Kaspersky.
the reference to the use in the Uninstaller in Safe mode was new to me
thx

Since the communication to the KSC from that workstation wasn't operable, Self Defense would not turn off its lock on the install location, which has the folders, in essence, in Read Only mode. To get Self Defense to not start and lock the install location folders so that a uninstall/reinstall would be possible, it has to be done in this situation from Safe Mode.
The following are instructions designed to guide you through removing the Enterprise edition of McAfee Endpoint Security from self-managed, university-owned machines running Windows 10 only.
Note: If your computer is managed by UMass Amherst IT, do not attempt to remove the client on your own. Please contact your administrator.
Kaspersky Endpoint Security 11
Launch File Explorer from the icon on the left side of the start menu.

On the left side of the File Explorer window, click This PC.
In the search bar in upper-right corner of the This PC window, type FrmInst.exe and hit enter to search for the file. This may take 3-10 minutes.

Right-click on the file once it is found, and click Open File Location.

In the upper-left corner of the window, click the File menu and select Open Windows PowerShell, and then Open Windows PowerShell as administrator. Click Yes on the User Account Control dialog. You may need your computer's administrator username and password.

In the PowerShell window, type:.FrmInst.exe /forceuninstall (case-sensitive)and hit enter to launch the removal tool.

Click OK once the removal tool finishes running, and then close the PowerShell window. The folder viewed in step 4 should now be empty.

Open the Windows start menu and select the gear icon on the left to launch the Settings app.

Click on the Apps item to view and manage installed applications.
Type McAfee in the Apps & Features search bar. You should see three programs listed. Begin by uninstallingMcAfee Endpoint Security Firewall.

Click the Uninstallbutton for the application, and then click Uninstall on the confirmation dialog.

Click Yes on the User Account Control dialogue box to begin the uninstall process.
Repeat steps 12 and 13 for the two remaining McAfee applications.
Q. Can you help me find a driver that works for my Pantum printer? I do not have the driver DVD and their site is down 🙁
A. Here is the direct download link for Pantum printers: 🙂

dl Mac Pantum P2200-P2500 Series Mac Driver (1541 downloads), dl Windows Pantum P2200-P2500 Series Windows Driver (4242 downloads)
Last updated [date format="l F jS, Y"]
There are mirror links (above) if the Pantum site is down, otherwise here are additional links to the Pantum driver site:
Protech P220 Post Drivers For Mac Os
| | | | |
| --- | --- | --- | --- |
| Pantum P2200-P2500 Windows Driver | ZIP | Microsoft Windows Server2003/XP/Server2008/Vista/Win7/Win8/Win8.1/Win10 | Download |
| Pantum P2200-P2500 Mac Driver | ZIP | Mac OS X 10.4/10.5/10.6/10.7/10.8/10.9/10.9.5/10.10… | Download |
| Pantum P2200-P2500 Linux Driver | ZIP | Linux Ubuntu12.04LTS | Download |
| Pantum P2500W Android Driver | ZIP | Android 2.3 and above | Download |